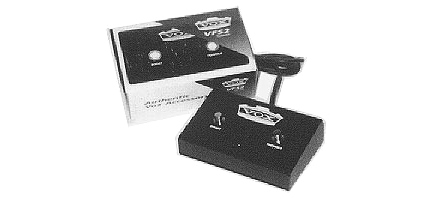 | | | | | |
| --- | --- | --- | --- | --- |
| Model | Dimensions | Weight | MSRP | Street Price - 2007 |
| AD30VT XL | 18" x 17" x 9" | 27 lbs. | $430.00 | $299.00 |
© 1996 - 2021 The Vox Showroom, all rights reserved. No use on online auctions, eBay or Reverb.


Click here to download the
AD30VT XL Owner's Manual
Introduced in 2007, the AD30VT XL was a member of the AD Valvetronix XL Series of amplifiers. It featured one 10" speaker in a closed back, pressed board cabinet powered by a 30 watt, 12AX7 tube/solid state hybrid Valvetronix amplifier circuit. The control panel was loaded with controls for eleven amp models, eleven pedal effects and a two channel digital programmer.

The Valvetronix XL series was derived from the Valvetronix AD series that had been introduced in 2004. The preamp of the XL series amps was reconfigured to feature more aggressive, high gain heavy metal guitar voicings.

The names of the eleven "Amp Models" on the AD30VT XL control panel were rather cryptic. They were: "Glass," "Funked," "Buzzsaw," "Crunched," "Thrashed," "Raged," "Modern," "Fluid," "Molten," "Black," and "Damaged." You can read more about these amp models at the Vox XL overview web page.

The "Effects" section of the amp was identical to the standard AD30VT version of the amp.

An optional VFS2 floor pedal allows for remote control of stored tonal programs.

The AD30VT XL was only loud enough for gigging at a small performance venue, but for the size of the amp, it was quite loud. A power amp level control allowing one to adjust the output wattage of the power amp from zero to thirty watts was included in the AD30VT XL.


Click here for an "in depth" presentation about the circuitry and features of the AD30VT XL

The AD30VT XL had a handsome "dark chrome" grill and chrome plated Vox logo accents.

The AD30VT XL was discontinued by Vox in 2009 when in was replaced by the VT30.

North Coast also offers a number of cosmetic replacement parts for the AD30VT XL, see below.

North Coast Music offers these repair parts and accessories for the AD30VT-XL.
| | |
| --- | --- |
| | Replacement Vox Logos for the AD30VT-XL - Chrome or Gold |
| | |
| | Vox Amp Covers |
| | Replacement corners for the AD30VT-XL |
| | Exact replacement handles for the AD30VT-XL |
| | VFS2 Foot Switch for the AD30VT-XL |